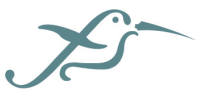 Fancy Works is your NeedleArts Supply Center!  We carry cross stitch supplies and designs, charted needlepoint, Embroidery, Overdyed Fibers, specialty Fabrics, Frames and more!!
Needlework Supplies & Accessories
The shop is currently closed to the public. Please call or email if you need stitching supplies to keep you occupied during this Covid-19 "social distancing" period. We can do mail orders, or if local, we can bring it out to your car! 

​

We want all of you to remain healthy!
Button